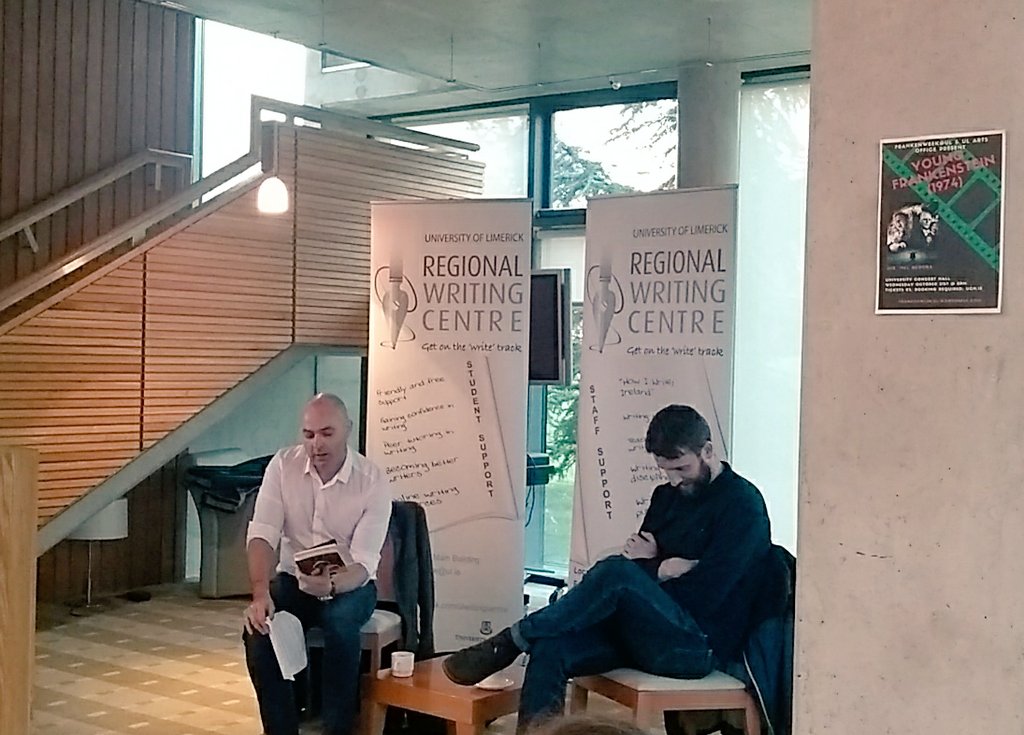 "Write the story that you want to read"
As UL Frankenweek drew to a close on Halloween eve, we were lucky to be joined by upcoming Cork author, Danny Denton.
Frankenweek kicked off on Monday the 22nd of October and has offered great writing workshops, readings and screenings related to the 200th anniversary of Mary Shelley's Frankenstein.
Denton read an extract from his new novel The Earlie King & the Kid in Yellow. It has been described in a review by The Irish Times as "A grim dystopian Ireland that is all too believable". The plot revolves around 'The Kid in Yellow', who stole the babba from 'the Earlie King'. The novel is set in a post-digital future and could be viewed as an Ireland without limits; where all of the problems the country is facing such as homelessness and addiction are amplified beyond control.
Denton's reading was followed by a discussion with UL writer in residence, Donal Ryan. Ryan pointed out the obvious presence of the rain throughout the entire novel and how it's almost a character in itself. Denton spoke of his admiration for texts/films where it's raining throughout, Blade Runner was one of the examples he referred to.
In discussion, Denton spoke of the challenges many writers face when redrafting and trying to write a story to please an audience. His main advice to the room was to "write the story that you want to read", as that's what he did after years of attempting to write something the public would love, illustrating how it's impossible to please everyone.
He described writing as a "craftsmanship" and stressed the importance of a daily writing routine. Denton's hard work paid off with this modern authentic novel that's now shortlisted for an Irish Book Award.
You can click on this link to vote for the best books of the year and be in with a chance of winning a 100 euro book token : https://www.irishbookawards.irish/vote2018/